SilverLabel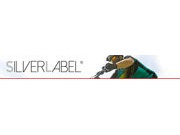 SilverLabel Experience

SilverLabel® is a premium electronics range, designed around the modern lifestyle. With a keen eye on style and an emphasis on quality. You can trust SilverLabel®. Whether you are looking for a new way to listen to music in incredible quality or want to record your life's most important moments as they happen, SilverLabel® has you covered.
There are currently no products from SilverLabel in our site.
Please
Contact Us
for details of this range of products.
If you can't find the items you are looking for within our main site, you should be able to view the complete range from SilverLabel by visiting their own website: (although please be aware that not all products may be available within the UK)
VISIT
SilverLabel Website