Sorry. Websters Cycles are closed from Tuesday May 17th until May 29th.

Any online orders will secure the stock but unfortunately will not be dispatched until Monday/Tuesday May 30th/31st at the earliest.

Cut of for orders to be sent out this Monday 16th will be 10am on 16th.



Zefal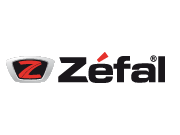 ZÉFAL HISTORY
130 YEARS OF EXPERIENCE
DEDICATED TO RIDERS

Our savoir-faire in the bicycle industry has become a real
asset in the design of our products. For 130 years, there are
thousands of designs, prototypes and quality tests that have been done
to provide consumers with continuous innovations and quality.